Watchdog Indiana Home Page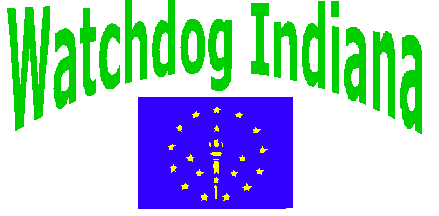 Watchdog Indiana provides information about the revenues, spending, and long-term debt assumption of Indiana local and state governments. An online community is established where Hoosiers come together voluntarily to help encourage our state and local governments better respond to the needs of working families.
Watchdog Indiana is a non-profit, non-connected, and non-party advocate for good government that focuses on the state and local tax burden of Hoosier working families.
Watchdog Indiana was founded by Aaron Smith on November 14, 2001.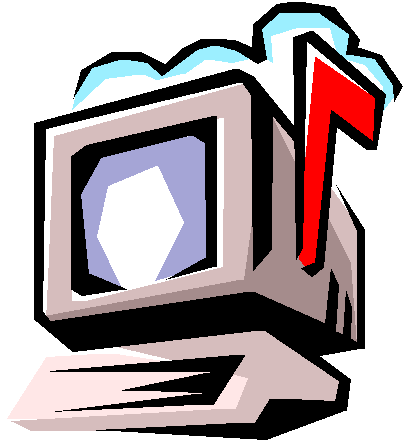 Subscribe!
To receive Watchdog Indiana E-mail Updates, put SUBSCRIBE and your county of residence in the subject line of your E-mail sent to taxless3@comcast.net. There are currently Hoosiers in 82 counties who receive E-mail Updates. Since November 14, 2001, 307 general distribution E-mail Updates have been sent. NOTE: Watchdog Indiana does NOT sell or give its E-mail Address Book to anyone!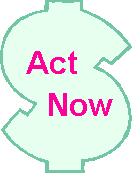 Immediate action needed!
03/06/2014: Please ACT NOW and contact your Indiana State Representative and Indiana State Senator to let them know you support the Taxpayer Friendly municipal annexation reforms included in Indiana Senate Bill 273. Information on how to identify and contact your State Representative and State Senator can be found online at http://www.finplaneducation.net/general_assembly_ratings.htm.

A conference committee has been appointed to reach agreement on what should be included in the final version of SB 273. House conferees are State Representatives Bob Cherry and Cherrish Pryor, with Representatives Kevin Mahan and John Bartlett appointed as advisors. Senate conferees are State Senators Jim Buck and Richard Young, with Senators Phil Boots, Mike Crider, and Jean Breaux appointed as advisors.

The provisions included in the current version of SB 273 are summarized next.

(1) A General Assembly interim committee this summer would study the following topics concerning annexation: (a) reasons for annexation, (b) contiguity requirements, (c) involuntary annexation, (d) litigation costs associated with annexation, (e) economic development requirements for annexation, (f) remonstrance process, (g) mandatory annexation for extension of municipal services, (h) contracts for payments in lieu of annexation, (i) extraterritorial service disputes, (j) any other topic the committee determines to be necessary. This interim study committee would issue a final report containing the committee's findings, recommendations, and any recommended legislation not later than November 1, 2014.

(2) With regard to an annexation remonstrance filed after March 31, 2014, and before July 1, 2015, a court would be required to award attorney's fees and expenses not to exceed $40,000 from the municipality seeking the annexation to the signers of the remonstrance.

(3) A moratorium would be placed on annexations from April 1, 2014, to July 1, 2015, with the following exceptions: (a) a municipality could continue an annexation during the moratorium if an ordinance were introduced and a resolution adopting a fiscal plan (which could may be amended once before the adoption of an annexation ordinance) and definite policy for the annexation territory were adopted prior to April 1, 2014, (b) a municipal legislative body finds and determines in writing that the annexation is necessary for economic development within the municipality, (c) the property is noncontiguous. All the owners (100%) of land located outside of a municipality, but not contiguous to the municipality, would be allowed to file a petition with the municipality before July 1, 2015, requesting annexation – the landowners requesting the noncontiguous annexation would not have to reside within the annexation territory.

(4) Requirements would be established for an annexation agreement executed and recorded after June 30, 2014, between a municipality and owners of real property where the owners agree to the annexation or agree not to remonstrate or withdraw a remonstrance against the annexation. In order to be valid, the agreement would have to meet the following requirements: (a) the executed or approved agreement must be recorded with the county recorder where the municipality is located, (b) the agreement must be signed by the owners of real property who are parties to the agreement or at least two representatives of the owners of real property who are parties to the agreement (including at least one representative who is appointed from among the owners of real property who are parties to the agreement and is named as a representative in a remonstrance or is otherwise named as a representative in a petition or motion filed with a court).

It appears the conference committee will add a few more Taxpayer Friendly topics to the proposed interim study committee on municipal annexation. It is hoped the annexations moratorium will be strengthened by making more restrictive the broad moratorium exception where a municipal legislative body can initiate an annexation by simply finding and determining in writing that the annexation is necessary for economic development within the municipality. The provision to allow noncontiguous annexations was part of the "sausage making" necessary for the other Taxpayer Friendly annexation reforms to move forward through the legislative process.

There are many "horror stories" on how case law interpreting Indiana's current annexation statute abuses hard-working everyday Hoosiers who dare to try and remonstrate against predatory municipal annexations.

Two annexation remonstrances currently in the courts demonstrate how annexation reforms are long overdue.

The Whitestown Town Council is attempting an involuntary annexation within a portion of Perry Township in Boone County, and is allowing its lawyers to try and intimidate any remonstrators who testify in court that the annexation would significantly impact them financially – these remonstrators would be subject to depositions under oath where several years of tax returns and a personal financial statement would have to be provided. Each remonstrator against the involuntary Fortville annexation in Hancock County is subject to an interrogatory requiring tax records for the last five years.

Our state legislators must pass SB 273 so an annexation interim study committee can develop and recommend long overdue reforms.

The reforms suggested by Watchdog Indiana can be found online at http://www.finplaneducation.net/rational_municipal_annexations.htm.

Did You Know?
02/17/2014: Two business personal property tax bills that would significantly impact Hoosier working families are wending their way through our Indiana General Assembly . Listed next are summaries of the key provisions of both bills and an analysis of these key provisions from a Taxpayer Friendly standpoint.

SENATE BILL 1

Full SB 1 information can be found at http://iga.in.gov/legislative/2014/bills/senate/1/#. Key SB 1 provisions are summarized next.

(1) If the value of a taxpayer's business personal property in a county that would otherwise be subject to taxation is less than $25,000 for an assessment date beginning with the Pay 2016 property tax year, (a) the taxpayer would not be required to file a business personal property return in the county for that assessment date and (2) the taxpayer's business personal property in the county would be exempt from taxation for that assessment date. The taxpayer would be required to file an annual certification with the county assessor. For property taxes payable in 2013, there were about 200,700 out of 292,000 personal property tax returns (69%) that had an estimated book value less than $25,000. To keep tax increment financing (TIF) revenues mostly unchanged, the allocation of TIF revenues would be based on a calculated tax rate that includes the personal property assessed value that would otherwise be exempted. The statewide impact on Pay 2016 property taxes would be as follows: (a) businesses would pay $54.4 million less personal property tax, (b) homesteads would pay $8.8 million more, (c) other residential would pay $2.1 million more, (d) apartments would pay $0.4 million more, (e) agricultural real property taxes would increase $3.6 million, (f) other real property taxes would increase $7.9 million. The net property tax loss of $31.5 million to local county, township, city, town, school, library, and special government units would vary from county to county – from $6,471,850 in Marion County to $8,340 in Ohio County.

(2) The following business income tax changes would be made: (a) the corporate income tax rate would be phased down from 6.5% through 2015, to 6.0% in 2016, to 5.5% in 2017, to 5.0% in 2018, and to 4.9% in 2019 and thereafter; (b) the financial institutions tax (FIT) rate would be phased down from 6.5% in 2018, to 6.0% in 2019, to 5.5% in 2020, to 5.0% in 2021, and to 4.9% in 2022 and thereafter; (c) the research and development tax credit percentage would be reduced by half for qualified research expense incurred after 2014; (d) the college contribution, riverboat building, biodiesel production, ethanol production, and new employer tax credits would not be awarded after 2014; (e) the voluntary remediation and energy savings tax credits would be repealed. The cumulative state revenue declines from these business income tax changes would be $13.1 million in fiscal year 2017, $53.6 million in fiscal year 2018, $99.3 million in fiscal year 2019, and $113.3 million in fiscal year 2020. Because current law requires that the total amount of FIT distributions to local entities in a fiscal year be equal to 40% of the total FIT revenue collected during the preceding fiscal year, phasing down the FIT rate would result in statewide local FIT distribution declines of $1.0 million in fiscal year 2020, $2.8 million in fiscal year 2021, $4.7 million in fiscal year 2022, and $5.8 million in fiscal year 2023.

(3) The Commission on Business Personal Property and Business Taxation would be established to study the following during the 2014 legislative interim: (a) issues concerning the taxation of business personal property and business taxation in general, (b) issues related to the share of the overall tax burden borne by businesses in Indiana, (c) the competitive advantages and disadvantages for businesses in Indiana that result from the structure of state and local taxation, (d) any special elements of the taxation of business personal property, (e) issues related to the share of property tax burden borne by nonbusiness taxpayers, (f) the impact on local government of reducing business personal property taxes, (g) other topics as assigned. The eleven-member Commission would consist of six legislators, four lay members, and the governor or his designee, and would submit its final report to the Legislative Council before November 1, 2014.

HOUSE BILL 1001

Full HB 1001 information can be found at http://iga.in.gov/legislative/2014/bills/house/1001/. Key HB 1001 provisions are summarized next.

A county income tax council would be empowered to adopt an ordinance to exempt from property taxation any new business personal property (other than utility personal property) that is located in the county. Taxpayers would not be required to file an application, and the exemption could be effective as early as taxes payable in 2015. Property tax rates would increase as new personal property is exempted from property taxation . As a result, property taxes would begin to shift from owners of the exempt property to all other taxpayers. If the minimum estimated amount of gross assessed value is lost, then the overall tax shifts and rate-controlled levy losses could be minimal. However, if all of the non-utility personal property gross assessed value is eventually lost, then personal property taxpayers would save $802 million over a ten-year period and tax shifts to real property could be as much as $276 million. The net 10-year property tax loss of $525.3 million to local county, township, city, town, school, library, and special government units from exempting all new non-utility business personal property tax would vary from county to county – from $114,267,240 in Marion County to $52,700 in Ohio County. Increased tax rates would also result in increased tax increment financing (TIF) revenue for real property TIFs. Revenue may rise or fall in personal property TIFs depending on the reduction in assessed value in the TIF allocation area versus the tax rate increase.

TAXPAYER FRIENDLY ANALYSIS

HB 1001 is Taxpayer UNfriendly for the reasons listed next.

A. County income tax councils threaten the American concept of majority rule because it is possible for elected officials representing a minority of a county's population to adopt an ordinance exempting from property taxation any new non-utility business personal property: see http://www.finplaneducation.net/income_tax_councils.htm.

B. Homeowners below the property tax cap could suffer a significant property tax increase.

C. Local county, township, city, town, school, library, and special government units could experience a significant decline in property tax revenue.

D. A February 2014 Information Brief from the Indiana Fiscal Policy Institute (http://www.indianafiscal.org/) concludes, "Studies have shown taxes on business personal property have a small effect on business relocation from outside a state, but depending on the structure if enacted could have a larger effect on relocation decisions from county to county within the state."

E. A December 2013 study titled ''Local Tax Abatement" (http://projects.cberdata.org/75/local-tax-abatement) from the Ball State University Center for Business and Economic Research includes the following results: "We report findings that suggest that, as a job creation tool, local tax incentives in Indiana appear to be minimally effective. We also report that there is not a strong relationship between abatements and the growth of assessed value over time. The implication is that, on average, the use of abatements as a tool for growing a property tax base is not particularly effective in the short to intermediate term."

F. Indiana Code 6-1.1-12.1-17 already allows local jurisdictions to grant up to 100 percent abatement of real and personal property for up to 10 years.

G. Elimination of the business personal property tax is primarily a business tax shift proposal instead of an economic development proposal.

The current version of SB 1 is taxpayer neutral.

The relatively small increase in homestead property taxes from exempting business personal property taxes below $25,000 is offset by the business-friendly savings derived from no longer having small businesses complete and local assessors process tens of thousands of personal property tax forms that yield a tiny fraction of total property tax payments. State revenue losses from the proposed business income tax changes could be easily offset by the state's ample reserves. The summer study commission report on business taxation will have to be carefully reviewed to make certain homeowners are not adversely impacted by recommended business tax shifts.

SB 1 would be Taxpayer Friendly if the state provides a personal property tax replacement credit that replaces lost local revenue without local tax increases.

Hot Topics.
NEW! Homestead Deductions Threat: Indiana General Assembly legislation has been authored that would increase the property tax burden of Residential and Agricultural Homesteads by 12.18%. The following property classes would pay 13.67% less in property taxes: Agricultural Business, Commercial, Commercial Apartments, Exempt Organizations, Industrial, Nonhomestead Residential, Utilities. This legislation would disproportionally and dramatically increase the property taxes on the owners of lower value homes while the owners of higher value homes would have a lesser or no property tax increase.
UPDATED! Indiana General Assembly & Governor Ratings: Watchdog Indiana provides the only ratings of state legislators and the governor based on how their votes on key legislative proposals from 2002 to the present affect the state and local tax burden of Hoosier working families.
Who Are Your Elected Officials: You can enter your address or click on a map to see a list of all your elected official - local, state, federal - in one place. All information on this site is maintained by your local county circuit court clerk's office in conjunction with the Indiana Secretary of State's office.
Indiana Transparency Portal: This one-stop online portal for state government information provides easy access to all state contracts, employee salaries, an interactive budget section, revenue data, state debt authority overview, financial statements for both local governments and state government, performance information, and recovery and reinvestment act information.
Stop Local Option Waste (SLOW): The SLOW webpage summarizes by county the actions that Hoosier fiscal patriots have taken to stop the wasteful spending of our hard-earned federal tax dollars on unnecessary nice-to-have local projects that do not address high-priority needs. Everyday citizens must provide the leadership needed to overpower the single-interest advocates whose cumulative efforts enable the Congressional gridlock that fosters ruinous federal deficit spending.
Third Grade Best Practices Practices Inventory Report: Nine "Best Practices" have been identified from the Best Practices data provided by some Principals of the Indiana elementary schools that were among the Third Grade Spring 2010 ISTEP+ Results Leaders. These improvement ideas will be helpful to those Hoosiers concerned about K-12 public education.
Indiana's Cash For College: Updated annually in the lead-up to Indiana's March 10 financial aid deadline, Cash for College works to equip students and families with the practical steps needed to plan and pay for college. Indiana's Cash for College Campaign is made possible by Learn More Indiana, a partnership of the Indiana Commission for Higher Education, the Indiana Department of Education, the Indiana Department of Workforce Development and the State Student Assistance Commission of Indiana.
2008 House Bill 1001: Thanks to the November 2, 2010 passage of the Constitutional Amendment, this comprehensive property tax relief bill makes the state and local tax burden of Hoosier working families more fair and affordable by moving away from property taxes to sales and income taxes.
Redevelopment Commissions Oversight: Watchdog Indiana supports much improved oversight over redevelopment commissions and departments by (a) the legislative or fiscal body of the taxing unit that created a redevelopment commission or department, (b) the State Board of Accounts, and (c) everyday Hoosiers through the public meeting and public records laws.
UPDATED! Rational Municipal Annexations and Reorganizations: Many concerned Hoosiers realize that Indiana Code changes are needed to protect against illogical and predatory municipal annexations and reorganizations.
Township Government Reform: Watchdog Indiana has developed a position on township government reform that includes placing the public question "Shall the township government be retained?" on the ballot in every county.
Indiana Foreclosure Prevention Network: If you or someone you know is behind on the mortgage, or even in danger of falling behind, please contact the IFPN, a statewide program to provide free mortgage foreclosure counseling and education to at-risk homeowners. All Network services are free, and all Network counselors are certified by the U.S. Department of Housing and Urban Development, or HUD.
IHCDA University: The Indiana Housing and Community Development Authority has a free online course to educate prospective homebuyers on the home purchasing process.
Lobbyists and the Legislature: How much do lobbyists spend? Which lawmakers accept gifts from lobbyists? The Indianapolis Star has established a searchable database of Indiana General Assembly lobbyist spending for the reporting periods from May 2009 through April 2010.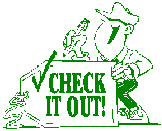 Watchdog Indiana Topics Index
Click here for access to the various Watchdog Indiana web pages related to 25 different topic areas.

You Can Help.
Listed below are several ways you can help control Indiana taxes and spending.

Bookmark this website so you can easily visit Watchdog Indiana often to help learn about state cash revenues, cash spending, and long-term debt assumption.

Suggest projects for Watchdog Indiana to adopt. Please send an E-mail if you know of something that needs the attention of Watchdog Indiana.

Register to vote.

Visit the Indiana General Assembly & Governor Ratings for a candidate's rating when voting for State Representatives and State Senators.

E-mail to the Editor of your local newspaper a letter or opinion article about state cash revenues, cash spending, and long-term debt assumption. Use Letters To The Editor Via E-mail to find the E-mail address of the Editor of your local newspaper.

Use the Local Government Factfinding List to understand and influence the revenues, spending, and long-term debt assumption decisions of your local government.

Make a monetary contribution to Watchdog Indiana. Contributions will be used to help publicize the positions taken by Watchdog Indiana. Watchdog Indiana is established as a non-profit, non-connected, and non-party political action committee (see WINPAC) so contributors will be protected by the bookkeeping and reporting requirements of Indiana's Election Division. All Watchdog Indiana monetary contributions and expenditures can be found online at the Indiana Campaign Finance Database. Watchdog Indiana contributions are not tax deductible. Send an E-mail for the mailing address if you wish to make a monetary contribution to Watchdog Indiana.

Establish a local Watchdog chapter for your local government. See the Constitution And Bylaws for organizational details. Watchdog Lebanon is an example of a local Watchdog chapter.
Please send an E-mail telling what you think about Watchdog Indiana or anything else that comes to mind. Your comments, suggestions, problems, complaints, praise, and opinions are welcome.
This page was last updated on 03/06/14.